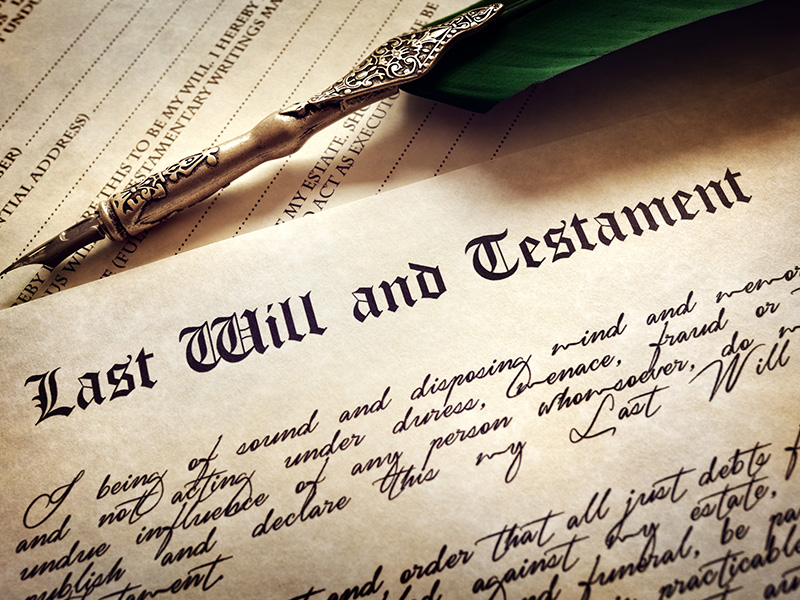 Estate Planning
H
ow much info should you give your family about your estate plan?
When you're creating your estate plan, you'll need to determine what details you want to share with family members and what to keep to yourself.
With an advanced Master of Laws in Taxation degree (LL.M.) from NYU, Mr. David Bauer handles all aspects of estate planning, including creating wills and trusts, powers of attorney, living wills, warranty deeds and pre and post-nuptial agreements; business planning; asset protection planning and wealth preservation planning; planning for incapacity and disability; and minimizing or eliminating federal and state tax liability.
After a comprehensive review of a client's assets, personal goals, and general situation, we then make recommendations for a specially tailored estate plan that maximizes your objectives. Once a plan is established, we will draft the estate plan documents and review them with the client. An appointment will be made for a "Signing Ceremony" where the documents will be legally executed, and delivered to you as part of your estate planning portfolio.
While the possibilities for a complex estate plan are endless, even a simple estate plan can consist of
Preparation of simple Wills, Trusts and related documents
Living Wills and Healthcare Surrogates
Durable Powers of Attorney
Designation of Pre-Need Guardian
Deeds
The cost of failing to update or even have an estate plan are typically much greater than the costs of creating one or keeping it current.
Bauer, Gutierrez, & Borbon can assist you with a unique estate plan tailored to your personal goals and objectives.
Our Phiosophy
While all three of our attorneys have been successful in their own firms, the realization that they could provide their clients with more through combining their practices speaks to their dedication to those clients. Bauer, Gutierrez, & Borbon is committed to providing a full range of services to their clients while also providing honest, competent legal representation. Paramount to this representation is developing and delivering alternatives, solutions, and results tailored to each client. Operating in Miami-Dade and Broward county, Bauer, Gutierrez, & Borbon offers both in-depth knowledge of the legal system and a steadfast dedication to your best interests.
They're an important piece of the pie, but wills are not the only way to plan your estate. Estate planning is about putting your legal, financial, and medical affairs in order and can include wills, revocable or irrevocable trusts, living

According to the Small Business Administration (SBA), there are 2.5 million small businesses in the state of Florida alone. Most small firms are heavily dependent on the day-to-day contribution of their owner(s). As a small business owner, your estate plan should

In Florida, probate is a court-supervised legal process through which a deceased person's property and assets are identified, gathered, and distributed to the appropriate heirs. One of the first steps of probate is confirming the validity of the will. This
Check back soon to learn more about this area of the legal process.
Need help with legal issues?